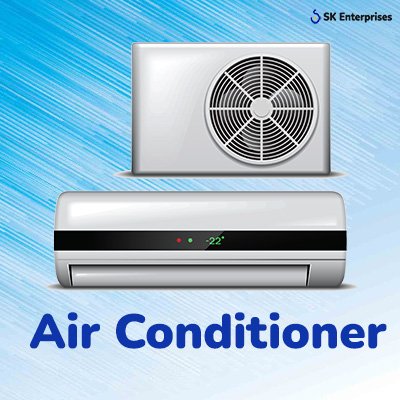 Being wholesale AC Suppliers in Delhi, we always strive to exceed the satisfaction and prospect of our customers by providing them with various types, designs, and quality products at the best possible cost. We have a collection of the best Air Conditioner brands across the country with best-in-class warranty and the top after-sales services. So, don't wait and find the choice of AC now and add comforts to your life.
SK Enterprises is well-positioned to take out the main deliverables related to the cost, quality, and delivery due to the integration experience in components which includes heat exchangers, injection molding components, sheet metal components, system tubing, and motors. Indoor, outdoor, split, and window air conditioners are all experts of the company. AC Suppliers in India deals in both AC and non-AC components.
As Air Conditioner Manufacturers in India, we understand the needs of the customers for the AC. The main focus of the product development and research and development at the company is energy efficiency, environmentally friendly, and sustainable items. If you are looking for reliable Air Conditioner Manufactures, you can contact us for the supply of the best products.
Our technological advanced agility and proficiency have permitted us to deliver reliable, robust, bespoke, and flexible AC products to uphold our quality and standing in the global market.
Deal with us we cannot upset you
Please fill out the enquiry form below, and one of our executive will be in touch with you within 48 hours.